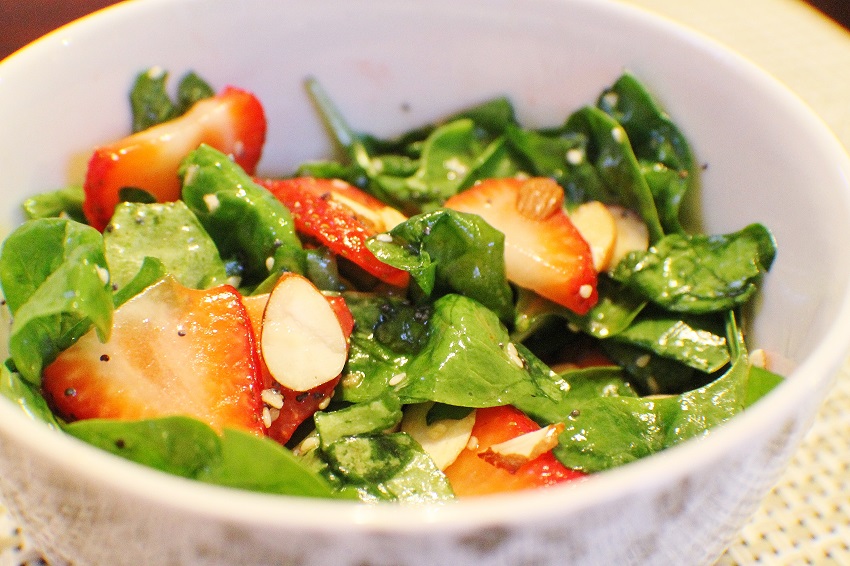 Looking for a cold, refreshing lunch or side dish? Then look no further. This salad is sure to become your new "go-to" on these hot summer days in Maine. And talk about easy to make! Mix the dressing and put it in the refrigerator to chill while you slice strawberries and tear up some spinach leaves, toss it together, sprinkle some almonds…and that's it!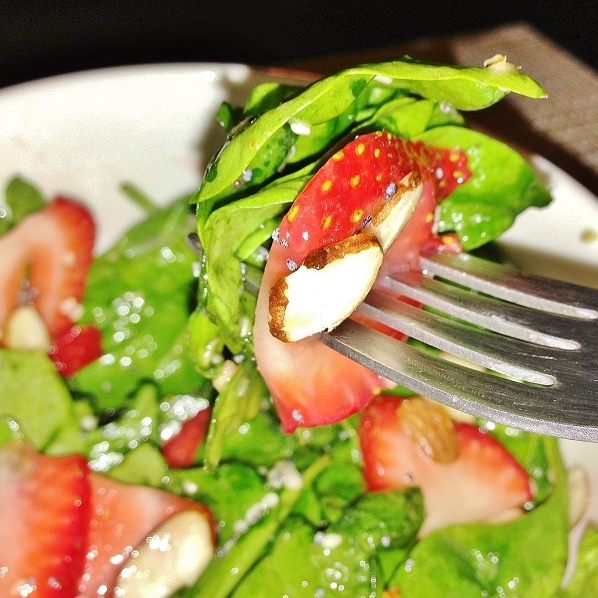 It's great on it's own or topped with crumbled feta or bleu cheese. I also suggest serving it with grilled shrimp or chicken. Enjoy!
Ingredients
10 ounces fresh spinach, rinsed, dried & torn into bite-sized pieces
1 quart strawberries, cleaned, hulled & sliced
1/4 cup almonds, slivered
For dressing:
2 TBS sesame seeds

1 TBS poppy seeds
1/2 cup white sugar
1/2 cup olive oil
1/4 distilled white vinegar
1/4 tsp paprika
1/4 tsp Worcestershire sauce
1 TBS minced onion
Directions
1. In a medium bowl, whisk together the sesame seeds, poppy seeds, sugar, olive oil, vinegar, paprika, Worcestershire sauce and onion. Cover and chill for one hour.
2. In a large bowl, combine the spinach, strawberries and almonds. Pour dressing over salad and toss. Refrigerate 10 to 15 minutes before serving.
This recipe yields 4 servings.