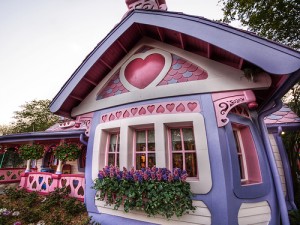 Myth#1: "Sellers should price their homes higher than market value to allow for negotiating room."
Truth:  Pricing too high in a buyer's market can be a big mistake! If your home is overpriced than it will be used to help sell competiting homes listed in your price range.  If you start too high on pricing your home, then you will just end up chasing the market from a losing position! It is important to ask these questions when pricing your home:
Is the home updated?
Does it need minor touch ups like fresh paint or new carpeting?
Is the location of your home desirable?
The bottom line is you can price your home at any value you feel is appropriate; however, it still needs to appraise for the selling price in order to receive the loan.
Myth #2: "The carpet needs to be replaced; I'll just offer a credit at closing for a new carpet."
Truth:  First impressions are everything!!! Buyers are looking for homes online and if they do not see what they like, they will not set up an appointment to view your property.  Once they see worn carpeting (or outdated appliances or dated countertops), they will proceed onto the next home.  Bottom line is your home should be inviting so that every buyer can picture themselves living there!
Myth #3:  "Updates are not necessary; let's just list the house and see what happens."
Truth:  Again, first impressions are everything!! 87% of buyers are searching for homes online before setting up appointments to view in person.  If your home doesn't make the first round of cuts, it is probably because they didn't like what they saw in the online photos.  Not all updates have to be expensive!  A fresh coat of paint or new hardware on cabinets can go a long ways!
Remember, you usually only have one chance to capture buyers' interest. You can easily do this by making sure your price is competitive and your home is inviting to buyers!
Check out these useful websites for great updating ideas!
Budget Friendly Kitchen Updates