Bangorisms come in all shapes and sizes, some are physical and some are ideological, this one is the latter of the two.
Unique to Bangor is the surprisingly cosmopolitan lifestyle that we are able to enjoy coupled with the ability to "lose ourselves" in the back woods of Maine within minutes.
The greater Bangor area offers something for everyone. You may choose to enjoy an evening of Lady Antebellum on the waterfront in our open air concert hall, weekly events and live music at Paddy Murphy's Irish Pub, the 100 year old Bangor Symphony as it plays at the Hutchins Concert Hall on the campus of the University of Maine in the Collin's Center, or gourmet dining at 11 Central. Located 30 minutes or less from the ocean, several lakes and ponds, there literally is something for everyone who lives in and around Bangor.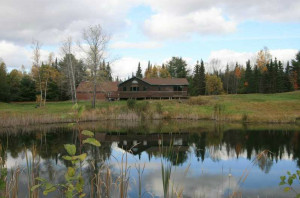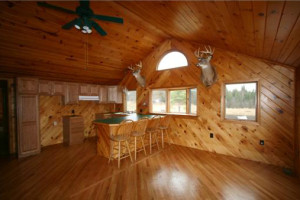 People from all over the world come to enjoy Maine and its bounty. This is especially true during hunting season. 30 minutes from downtown Bangor there is an oasis in Charleston. With more than a hundred acres and private pond, this property offers a four bedroom cabin and a 30 X 40 storage facility for all of your equipment and tools.
The deer population is plentiful along with pheasant, duck, geese, wild turkeys, bear, and much more. Mounts that hang in the cabin show the size of the animals that roam the land. On this particular parcel, the owner has cut miles of snowmobile and ATV trails, leaving sacred the "deer habitat", apple trees and nesting fields. He has maintained privacy by posting the land so the bounty can be enjoyed himself and by his family and friends.
Click here for more information and photos of this property.